Helping your child
Homework
We believe that "homework" is a sharing process – home with school and school with home. We also have a responsibility to make a positive effect on the child's attitude towards school and education.
Initially pupils are encouraged to read and share books with their parents as often as possible, as the child becomes a more fluent reader, parents can encourage silent reading and monitor their child's progress through discussion.
All pupils have a reading record in which children, staff and parents can comment.
In addition, children in KS1 & KS2 complete an open ended weekly homework task relating to a work topic in school. It is handed out on a Friday and expected to be completed and handed in by the following Thursday to be marked.
Homework is very important, children are expected to work hard at school, however, they need the opportunity to "unwind" at home and have time to broaden their experiences through other activities e.g. brownies, cubs, sport, dance and clubs.
Articulation of Phonemes
This link to youtube clip could be used to help you support your children inhow they should say and learn the sounds for the letters of the alphabet and the consonant digraphs.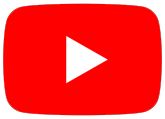 http://www.youtube.com/watch?v=BqhXUW_v-1s
Maths Workshop Sheets for Foundation Stage and KS1 Parents
These sheets are designed to help parents help their children with their maths.
KS1 PARENTS MATHS COUNTING AND CALCULATION
In addition, please find below a list of books which may be useful to support numeracy at home.
Phonics Screening
Phonics screening is a short, light-touch assessment to confirm whether individual children have learnt phonic decoding to an appropriate standard. Please refer to the parents guide for further information.
Literacy (KS1)
As part of the literacy standards for each year group, it is expected that children can read and spell the common exception words by the end of the school year. These words cannot be sounded easier and children often make mistakes when reading or spelling them. For example – the word half is often spelt harf.
If you would like to do some extra reading or spelling at home, then try words from the common exception words list. These will help them be more accurate with their reading and spelling. Year 2 children need to see the Year 1 words too, because there may be words there, they find tricky too.
While reading with your child at home you may wish to ask some questions, click for examples, to help support their learning.
We teach Precursive Handwriting in school so the children can easily progress to joined up writing when they are ready. Click here to see the letter formations.